Facebook helps family find 'unknown hero' who rescued toddler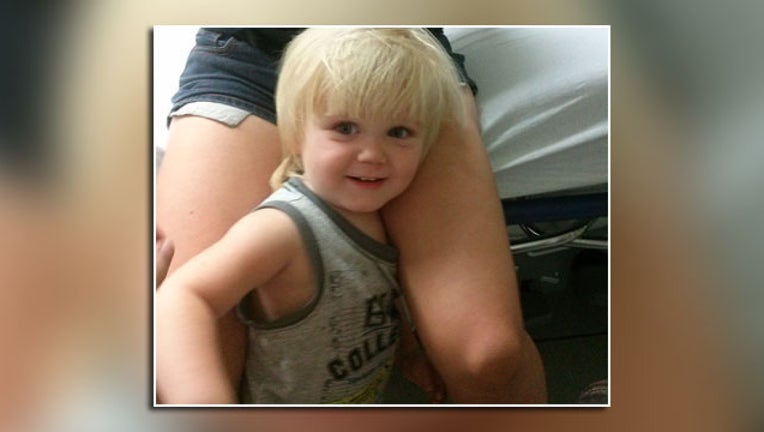 article
She's their hero. She was also a complete stranger, but thanks to the power of social media, a Bay area family can now put a name with the face of the woman who saved their baby's life.
It all started Thursday afternoon in Auburndale when Chyanne Cumbie, her sister and her one-year-old nephew, Dallton, were driving down Berkley Road.
Dallton was in the backseat eating a cheese snack when suddenly, he started to choke.
Cumbie said they immediately stopped the car and tried to help him, but they just couldn't get him to stop choking.
Then it happened, a random passerby pulled over and came to their rescue.
The woman, who happened to be a pediatric nurse, performed the Heimlich until the lodged piece flew out, air filled Dalton's lungs and he started to cry.
He was OK. She'd saved the day…and his life.
But who was she?
The family later reached out to FOX 13 saying that in all the panic, they never got a chance to ask her name, and they wished they had.
So Friday, we took to social media to track her down, and within a couple of hours, we found her.
Connie Maldonado said she was at home in Auburndale when a friend – one of only a few she'd told the rescue story to – called her to say that FOX 13 was looking for an "unknown hero". So she called the station.
"I don't consider myself a hero. I would have done that for anyone; I don't need any recognition," Connie said humbly. "But my friend said she was going to tell you it was me if I didn't," she added with a laugh.
Connie went on to say that it was only through a series of extremely unlikely events that she was even in the area that day to help.
"I was supposed to be working for a friend who was sick, but she ended up calling last minute to say she was feeling well enough to go in," Connie explained.
So, she went to the bank instead, then on to Walmart - even though she "was debating it and really didn't want to go"- and then she took a route home that she doesn't usually take.
That route led her to Dallton, who's alive and well today, thanks to her.
"Everything that happened yesterday was supposed to happen," said Connie. "I just think that God always puts you in the place you're supposed to be, when you're supposed to be there."
The family says they're excited they've found their hero, and they've made plans to thank her again in person.