Fallen tree traps two inside Pasco County home
DADE CITY, Fla. - A large pine tree fell onto a unit at the Hillside Trace Apartments on Hillside Lane and Highway 98 around 3:15 p.m. Friday.
The owner of a tree company told FOX 13 off-camera that he was contracted by the apartment to cut down five trees. 
When he was on his last one, something went wrong with his ropes and the tree fell the wrong way; smashing through one unit and damaging another while two residents were inside.
"When I saw it, man, I just thought it was kind of crazy, I mean, these are big trees," said Jay Rodriguez, who lives on the property. "I had to let my buddy know that lived right next to the people that you might want to go ahead and probably move your kids out of the living room because it didn't look like it was going the right way they wanted it to go."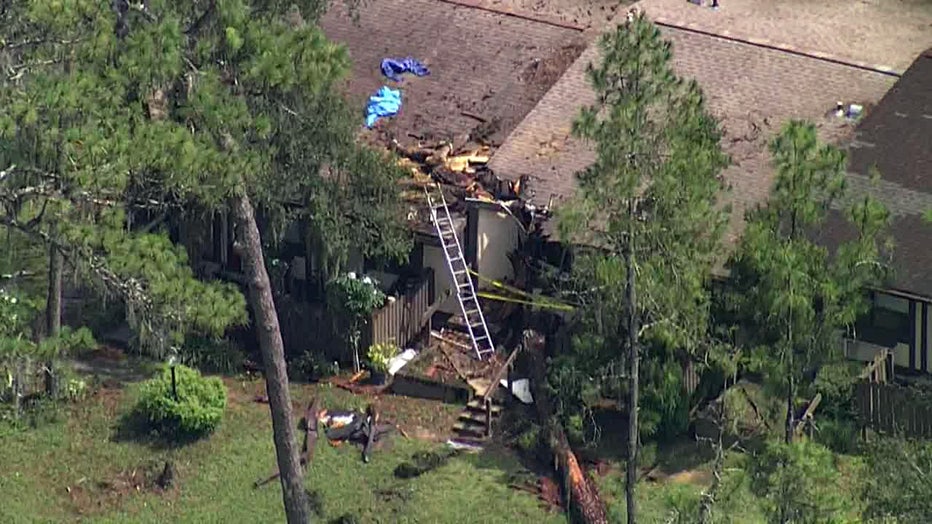 Pasco Fire Rescue says one person was taken to the hospital with minor injuries. The other resident did not need to go to the hospital.
The tree company's owner says he plans to pay for the repairs and work on rebuilding the damaged units as soon as possible.