HCSO: Highlands County deputy arrested for altering doctor's notes to take time off work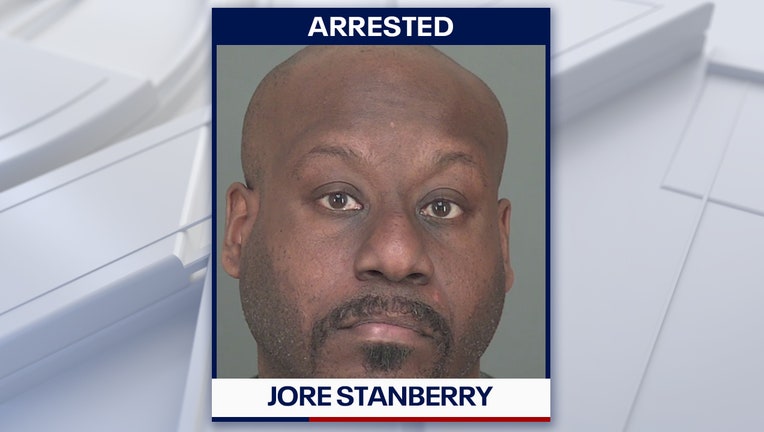 article
SEBRING, Fla. - A Highlands County detention deputy is facing nine felony charges after investigators say he altered doctor's notes to extend his medical leave on three different occasions.
Jore Arnold Stanberry, 41, was arrested on Tuesday and charged with three counts of altering a public record, three counts of falsifying a document while a public servant and three counts of passing a forged instrument. All are third-degree felonies.
According to investigators, Stanberry had changed the dates he was allowed to come back to work on three separate doctor's notes. 
HCSO states the first note was dated Jan. 3, 2022, and was altered to change the date he could come back from Feb. 8 to Feb. 9. The second note, dated Oct. 13, 2022, was altered to change the date he could come back to work from Oct. 15 to Oct. 19. The third note, dated Feb. 24, 2023, changed the date he could come back from March 3 to March 8.
Stanberry's supervisors say they grew suspicious because of the number of work hours he missed. In the 42 two-week pay periods between July 28, 2021, and March 7, 2023, investigators say Stanberry worked less than a third of the hours available to him and took 365 hours of sick leave and almost 225 hours of annual and administrative leave. 
READ: Hillsborough detention deputy was bringing pot brownies into jail for inmates, sheriff says
Investigators added there were 22 pay periods where he logged zero hours worked out of a possible 86 hours of regular time and received no pay. There were also 42 days of "no-call, no-show" absences. That led to a closer look at the doctor's notes he had turned in, which revealed the alterations.
According to HCSO, doctor's notes are only allowed to be written by doctors, and altering them constitutes forgery. Since Stanberry was a government employee, those notes are also a public record, making it illegal to alter them in any way.
HCSO stated that Stanberry received medical benefits, ongoing accrual of annual/sick leave, and retirement benefits, so even when Stanberry took entire weeks off at a time and received no pay, the Highlands County Sheriff's Office was still responsible for its portion of his health insurance.
READ: Former Polk County firefighter arrested after falsifying timecard to make extra money, deputies say
"As sheriff, I have an obligation to the citizens of Highlands County to hold the members of the Highlands County Sheriff's Office to a high standard of behavior and ethics," Sheriff Paul Blackman said. "This former deputy took an oath to protect our citizens, and you can't do that if you don't show up to work. He also put his fellow deputies at risk and disrupted their lives by not being on his post when scheduled. That in itself would be bad enough, but the fact he committed crimes, so he could miss even more work is so much worse."
Stanberry began working for the HCSO on Jan. 2, 2020. HCSO says he resigned shortly before being arrested.