Hillsborough school leaders delay school boundary decision, update timeline
TAMPA, Fla. - Hillsborough County school leaders announced revisions to the timeline for a decision on potential school boundary changes.
In an email to families this week, Hillsborough Schools Superintendent Addison Davis said there were more than 15,000 comments on the proposed scenario maps.
"This high level of community engagement is critical as we want to ensure we remain transparent in the process as our team now fully examines all of the stakeholder feedback, reviews the financial impact, and develops a final recommendation for the Board," the superintendent said in that email.
RELATED: Hillsborough County parents voice concerns over school boundary changes during first community meeting
A School Board Workshop initially scheduled for the end of this month will now happen in mid-February.
Parents have been very vocal throughout this process about their concerns. They said they're glad school leaders are slowing things down.
"I thought the process was very, very rushed. So, I'm glad they're taking more time to look at it and tweak it. And I hope it works in our favor," Michelle Gonzalez Smith, a concerned parent said.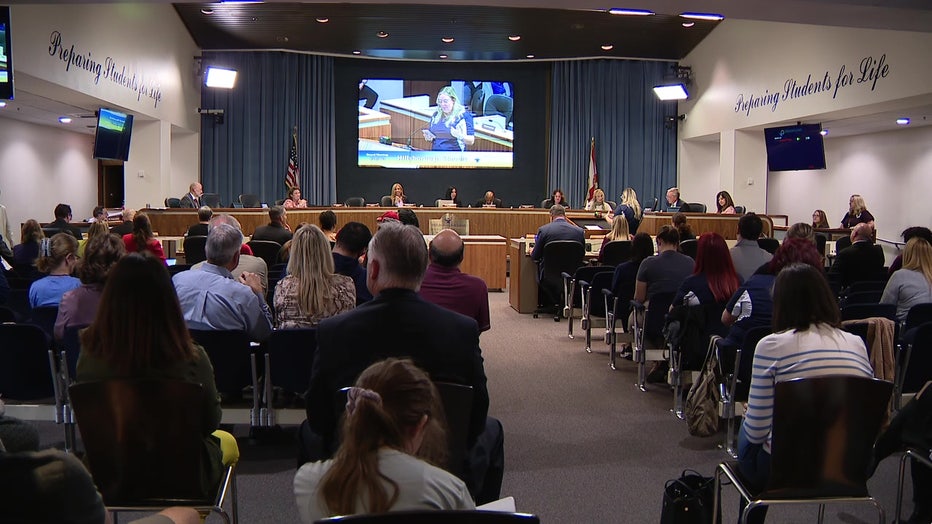 There are currently three boundary scenarios which could force anywhere from 11,000 students to 24,000 students to new schools for "maximal repurposing."
READ: Hillsborough school leaders approve program to support families facing homelessness
Smith said her son, who is a fifth grader, would be affected in two of the scenarios.
"I'm really worried that if they try to send him to our subpar schools, that he won't be able to get into the schools he needs to for his future," Smith said.
The superintendent said once he makes a final recommendation, the district will host five additional community meetings before a final vote.
The following information is on the five community meetings: 
Monday, February 20 from 6-7:30 p.m. at King High School, 6815 North 56th Street in Tampa
Monday, February 20 from 6-7:30 p.m. at Mulrennan Middle School, 4215 Durant Road in Valrico
Wednesday, February 22 from 6-7:30 p.m. at Webb Middle School, 6035 Hanley Road in Tampa
Thursday, February 23 from 6-7:30 p.m. at Madison Middle School, 4444 West Bay Vista Avenue in Tampa
Thursday, February 23 from 6-7:30 p.m. at Chamberlain High School, 9401 North Boulevard in Tampa
A first reading of the proposed boundary adjustments will happen at a Special Board Meeting on February 28th, and the second reading would be March 9. Public comment is allowed at both meetings.