Hillsborough valedictorian semifinalist for presidential program
LITHIA, Fla. - A Hillsborough County student is a semi-finalist for a very prestigious national award.
Learning comes easy for Erik Dyer, a student at Joe E. Newsome High School. 
"My grade point average is 11.8. I'm the school valedictorian. I've taken 90 dual enrollment credits, mainly at HCC, and I've also taken 18 AP courses," he said.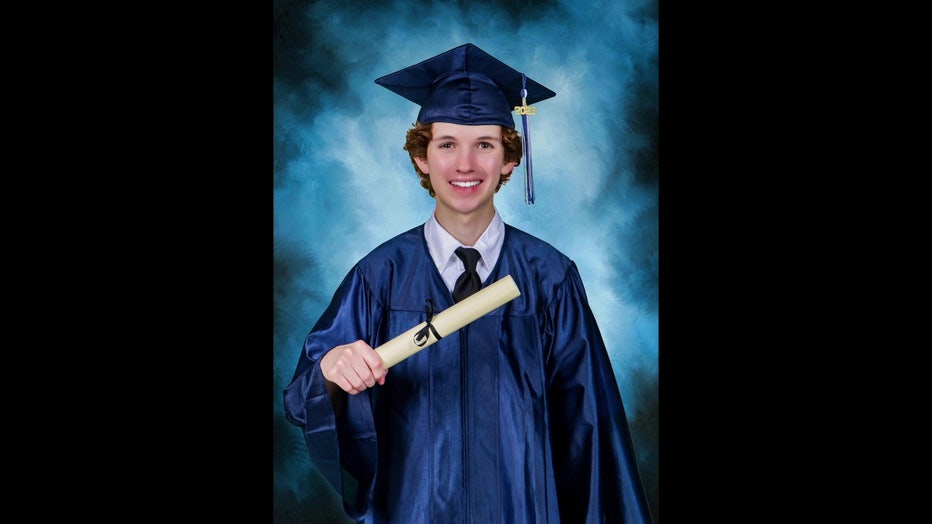 Erik Dyer has an impressive 11.8 GPA and plans to go to Princeton.
Erik is hooked on education. 
"I definitely think learning is very fun for me. I guess I've kind of got a curious spirit in that sense," explained Erik. "I like learning new things and not just limiting myself to one thing. I like exploring different fields."
READ: Class of 2023: Krispy Kreme is giving graduates a dozen doughnuts for free
His adventure with curiosity started when he was a Cub Scout. He was just selected by the Florida Department of the American Legion as Eagle Scout of the Year 2022 for the state of Florida.
"I've been a Boy Scout since I was in kindergarten, so I've really kind of grown up with nature as my second home," he said. 
Jim Podd has taught Erik for years and says he is a unique student.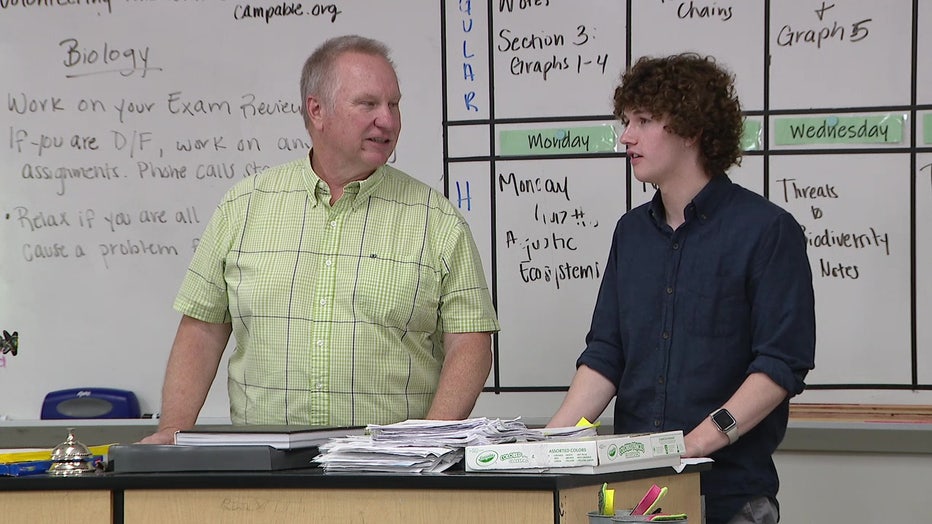 Podd says Dyer is a hard worker who's also naturally intelligent.
"He works hard. And that's how he got so many grade points," shared Podd. "But I think in general, it comes pretty easy to him. He's got a natural intelligence set. He just picks things up easily." 
Erik was just selected as a semifinalist for the U.S. Presidential Scholar's Program. 
"U.S. presidential scholar, it's a program issued by executive order of the president. Every year they select a handful of students based on SAT scores, and then you apply, you write essays and things of that sort, kind of demonstrating your commitment to community service," Erik said. 
READ: Jefferson High magnet program helps fill need in maritime workforce, brings more women to field
It is an accomplishment Erik is very proud of. 
"It's definitely a very honoring achievement. It was very rewarding since you get acknowledged by the president and feel like your hard work is really being like, recognized in that sense," he added.
Erik will find out later this year if he is a finalist. He will be attending Princeton this fall as majoring in engineering.