Honolulu bans texting while crossing the street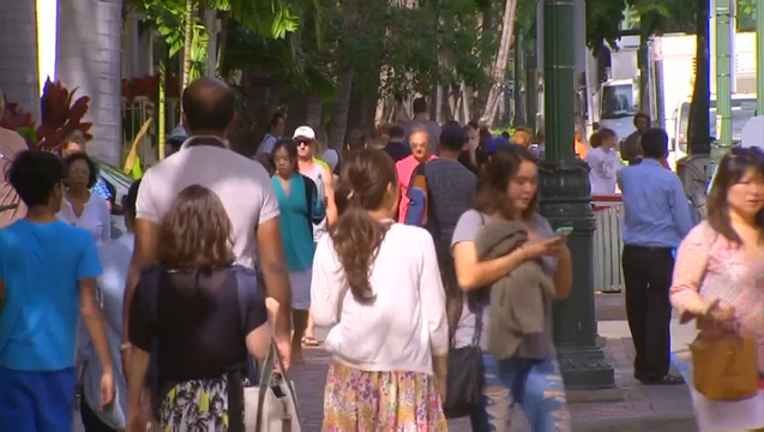 article
Honolulu is cracking down on distracted walking. The city passed a law that would make texting while crossing the street illegal.
The mayor said the law is necessary because more people are getting hit by cars in Honolulu than almost any other city in the United States.
"Sometimes I wish there were laws that we did not have to pass, that perhaps common sense would prevail. But sometimes we lack common sense," Mayor Kirk Caldwell said at the July 27 signing ceremony, according to FOX News.
The new law will go into effect in October. Violators could face a fine of $15 or $35 for the first offense. The fine climbs to $99 for the third offense.