Murder trial underway for Riverview man accused of killing his 13-year-old daughter in 2017
TAMPA, Fla. - A Riverview father is charged with the ultimate betrayal, killing his 13-year-old daughter six years ago. Now, the murder trial of Nahshon Shannon is underway. 
On Monday, Shannon sat in a Tampa courtroom listening as prosecutors laid out the case against him during opening statements. 
READ: Attorneys at odds over key evidence for case against Tampa father accused of killing teen daughter
They say on July 1, 2017, Shannon killed his daughter, Janessa Shannon, during an argument and then buried her in a shallow grave at the Triple Creek Nature preserve in Riverview. 
He then spent days trying to cover his digital tracks, prosecutor, Jessica O'Connor explained.
"Shannon gets an email where he had requested to remotely wipe his phone," explained O'Connor. 
Days later, Irena Floriuanovich, a hiker walking the trail found the remains.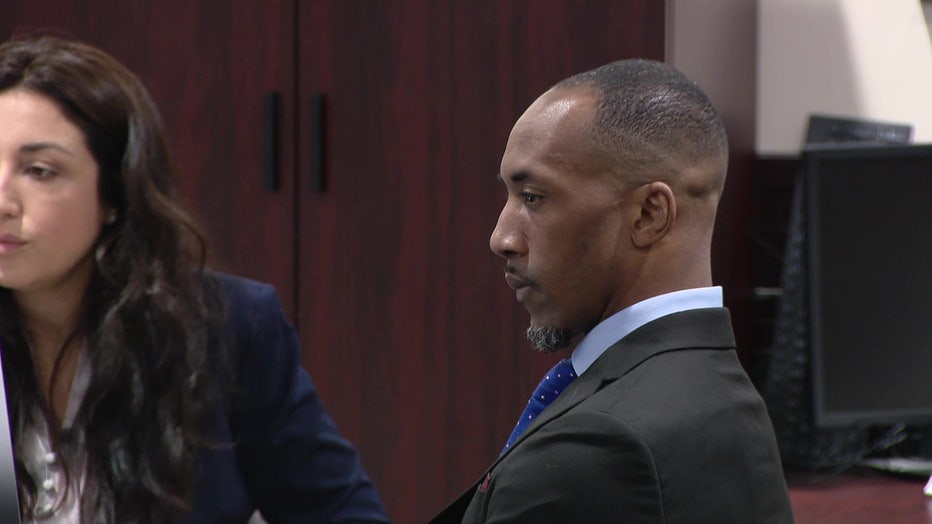 "Basically, at that point that smell notified me that something had died," she explained. 
Janessa's mother, Michelle Mosley, told the jury her daughter was staying with her father because Janessa was having behavioral problems. 
READ: Records: Janessa Shannon had broken nose, was strangled
In fact, the day before Shannon picked her up from her mother's house, Janessa had snuck out in the middle of the night to be with an older boy and stayed with him into the early morning hours.  
O'Connor asked Mosley how her daughter appeared knowing she was going home with her father after getting in trouble. Mosley said she was "scared." 
Mosley also told the jury that Shannon was angry at Janessa when he picked her up. 
Prosecutors also pointed to some of the evidence against Shannon. Police say they found a shovel at Shannon's home with a missing screw that matched a screw found near the remains. The soil on the shovel also matched the crime scene soil. 
The defense declined to give an opening statement, so for now, their theory of the case has not been shared with the jury.
Shannon is charged with first-degree murder and aggravated child abuse. Trial is expected to last two weeks.