Off-duty firefighter credited with saving neighbor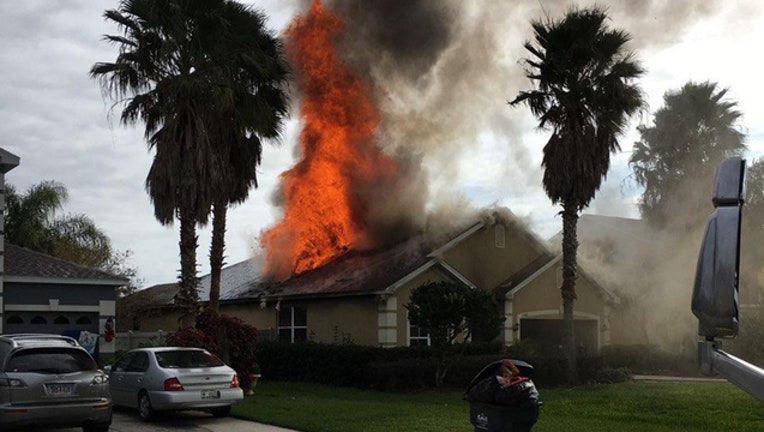 article
RIVERVIEW (FOX 13) - An off-duty Tampa firefighter saw smoke coming from his neighbor's home Tuesday and rushed over to make sure no one was inside. 
He's now being credited with saving the homeowner's life. 
After making sure fire crews were on the way, off-duty firefighter Luigi Young started fighting the fire with a garden hose.
That's when he heard coughing and realized his neighbor was still inside the home.
Young was able to find the 51-year-old man and pull him to safety.
Meanwhile, units from Hillsborough County Fire Rescue arrived at the home on King Tom Place and found Young with the homeowner outside as fire destroyed the home. 
The homeowner was treated on the scene and then flown to Tampa General Hospital. He suffered severe smoke inhalation.
Hillsborough crews said two parrots were rescued from the home. Two large dogs were also brought out, but crews were unable to resuscitate them.
The parrots were doing well and taken to a neighbor's home for safety.
The homeowner remains in ICU. The cause of the fire is still under investigation.