Opening for massive man-made lagoon on hold - for now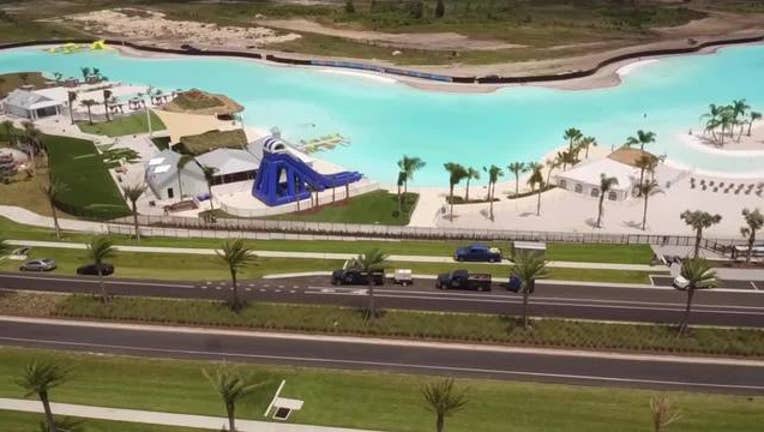 article
WESLEY CHAPEL, Fla. - The highly-anticipated opening for the brand new seven acre Crystal Lagoon in Wesley Chapel has been put on hold. 
The grand opening celebration of the massive man-made lagoon was held in April with much fanfare and an appearance by Olympic gold medalist swimmer Michael Phelps, with the lagoon's opening to the public to be set for May 19th.
RELATED: Water begins to flow into giant man-made lagoon
Due to a lack of proper permitting, the opening of the lagoon to the public has been postponed, and construction was halted until the proper permitting could be obtained. "This is the first-ever Crystal Lagoon in the United States, and while exciting, that means the review processes are all new, and that is requiring more certifications," said Metro Development Group Thursday. 
The group apologized, saying it's working with Pasco County officials, and did not offer a timeline on when the lagoon would open. 
The lagoon is the center of a new 1,000 home community in Wesley Chapel, and when complete, will feature private cabanas, a swim-up bar, and family beach. 
Metro Development also has plans to build several more Crystal Lagoons in Central Florida, including in Hillsborough and Polk Counties.