Polk County providing financial assistance for residents still struggling after COVID-19 pandemic
LAKELAND, Fla. - Polk County is now extending a helping hand to people who have fallen behind on their bills because of COVID-19. Many were knocked down during the pandemic by losing their jobs or working fewer hours continue to get battered in the aftermath. 
Winter Haven resident Marques Flint used to get help taking care of his daughter from his mother until she died from COVID-19. Now, he's struggling with child care, a job that doesn't pay much and much higher rent.  
"It went up from $900 to $1,200. It went up by 25%," Flint said. "How hard is that to come up with? It is 25% harder to come up with."
READ: Dozens of clippings stolen from Florida Southern College's rose garden
On top of that, add the cost of just about everything else soaring. 
"Oh yeah, I am behind on literally everything," Flint said. "I literally used the last of everything to pay my insurance last week."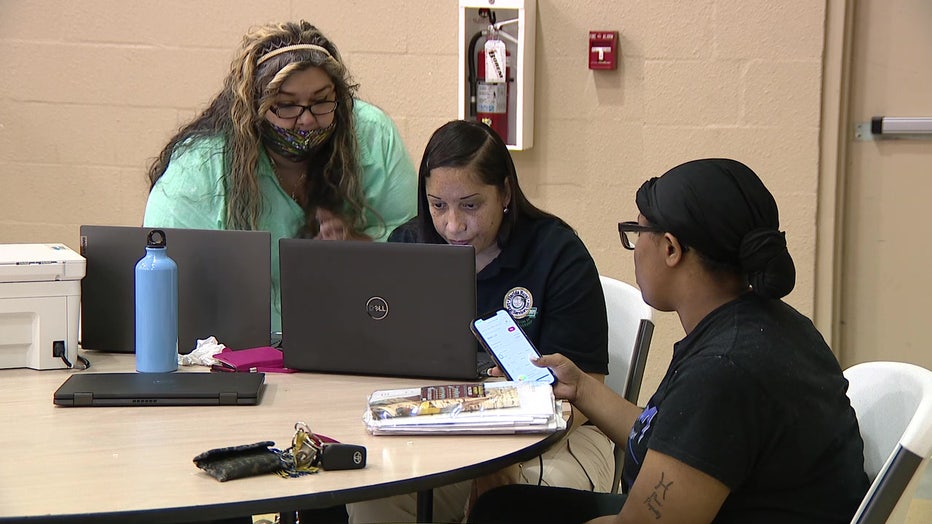 Polk County provided financial assistance during the pandemic, but it now has money left over. It is now extending the program.
Florida Rural Legal Services just got $750,000 to give to those who need it. 
MORE: Lakeland company is turning trash into fuel
"It could be for rent, it could be for utility bills, for water bills, internet," said Marisol Hernandez with Florida Rural Legal Services. 
If you meet certain requirements, you can get up to $12,000, which makes those like Flint hopeful for relief. 
"It would literally take the pressure off me to let me get the job I need," Flint said.
For more information about how to qualify for the rental assistance, call Florida Rural Legal Services at (863) 904-4800 or visit www.frls.org/covidpolk.