State wants to keep Richard Miller, man accused of fatally shooting ex-girlfriend, behind bars
BRANDON, Fla. - Angry and out for revenge, prosecutors say Richard Miller grabbed a gun and headed for his ex-girlfriend's
workplace. Renee Elizabeth Williams never saw it coming.
The state has released witness testimony to bolster their argument for Richard Miller to be held without bond on a charge of first-degree murder. At a bail hearing Wednesday, Hillsborough County Sheriff's Office Lead Detective Belinda Denbigh said after the shooting, Miller reached out to his ex-wife, Dwan Miller, and admitted to all of it.
According to court documents, the night Williams was murdered, 911 operators received a call from Dwan Miller, who reported her ex-husband's confession that he shot and killed Williams because "she was playing with his feelings."
"He told her he had shot his girlfriend. That it was outside her place of business, that he had shot her four times and that he made sure she was dead," said Denbigh.
Miller is accused of ambushing Williams as she left an apartment where she worked as a senior caregiver. Williams was also a popular and beloved teacher's aide at Foster Elementary School.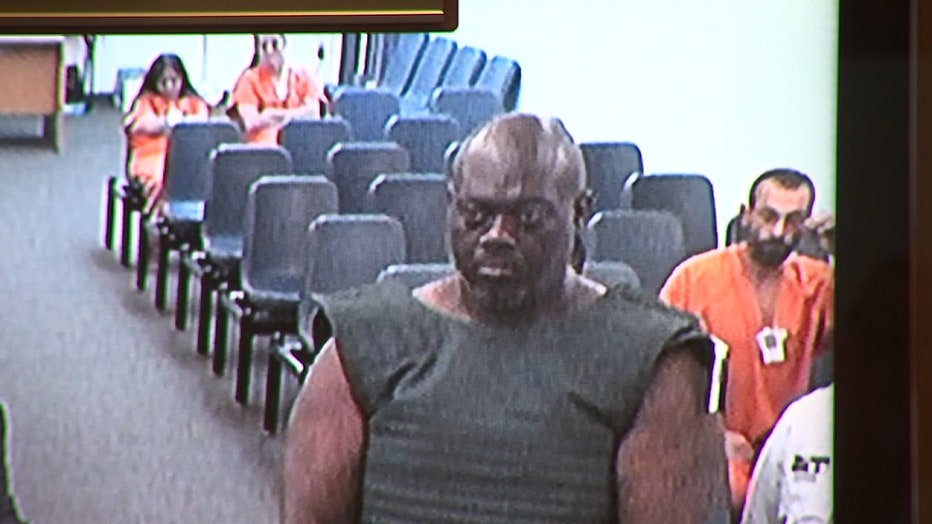 Richard Miller during his first appearance. (FOX 13 News)
Detectives said Miller shot her to death after she ended their relationship. 
PREVIOUS: Deputies: Vengeful ex shoots, kills woman in apartment complex 
Two other witnesses identified in the court filing reported that they saw Miller in the parking lot both before and after Williams was discovered dead on November 6. 
One witness, a colleague of Williams, said he saw her by her car talking to a man who resembled Miller. Deleon Parker said he was walking their client's dog when he spotted Williams in her car talking to a man at her driver's side door. When Parker went inside, he said he heard the gunshots.
Several miles from where the disturbing details of Williams' murder were spilling out, Lowes employees were busy planting a special tribute.
School Principal Dr. Francine Lazarus said, "they're building a bunnies and butterflies garden to dedicate to Renee Williams, who recently passed away."
Back at the hearing, the evidence against Miller was mounting. Denbigh said a gun found at Miller's home matched the bullet casings found at the crime scene.
Miller's public defender, Dana Herce tried to undercut the significance, asking "but it's not ballistic findings from a lab from the Florida Department of Law Enforcement, right?"
Denbigh replied, "not yet."
Hillsborough County Judge Rex Barbas decided Miller was a danger to society and bail was denied. Miller will remain at the Hillsborough County jail until his trial.
Miller has a long criminal history with more than 30 arrests, many for violent incidents including domestic battery, false imprisonment and aggravated stalking. His background is a stark contrast to Williams', a 55-year-old grandmother who also worked as a teacher's assistant and volunteered in the community with underprivileged youth.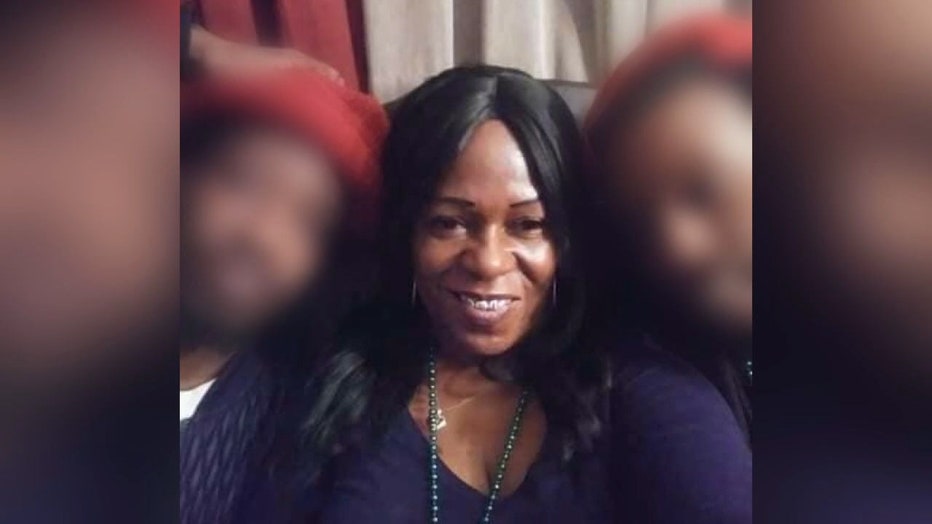 Rene Williams was in her 50s, and worked as a teacher's aide at Foster Elementary School in Hillsborough County for the past 10 years.