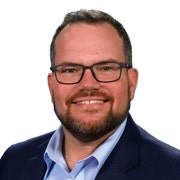 Charley Belcher
Feature reporter
Charley is a three-time Emmy award-winning feature reporter. His stories air Monday through Friday mornings on Good Day Tampa Bay in a segment called "Charley's World." They are stories about people and events in the Tampa Bay area all told from Charley's creative perspective.
Charley has won three Suncoast Regional Emmy Awards for his feature reporting over the years. His first Emmy was for a series of feature reports following the Tampa Bay Buccaneers to the NFC Championship game in St. Louis in 2000. He won his second Emmy in 2005 after profiling famous photographer Bud Lee. And his third Emmy was awarded for a feature story he did on a butterfly farmer in St. Petersburg.
Charley was born in Ft. Myers and grew up right here in the Tampa Bay area -- Pasco County to be exact. He received a degree in broadcasting at Appalachian State University in Boone, North Carolina.
Before returning to the Sunshine State, Charley worked as a reporter at WIVK radio and WATE-TV in Knoxville, Tennessee. He returned to his hometown and joined FOX 13 in January 1998.
Charley is an avid sports fan, and always roots for the local teams -- the Bulls, the Bolts, the Rays and, of course, the Bucs!
If you would like to contact Charley, you can email him at Charley.Belcher@fox.com. You can also connect with him on Facebook and follow him on Twitter @CharleyBelcher.
The latest from Charley Belcher