Stolen jewelry prompted shooting death of young mother in front of her kids, police say
ST. PETERSBURG, Fla. - St. Petersburg police have arrested a suspect accused of shooting and killing a young mother while she was in a car with her children. Investigators say it appears the shooting was over a piece of jewelry.
Police identified the suspect as 20-year-old Tyron Jackasal, who was already in jail on a robbery charge. He now faces charges of second-degree murder.
Investigators said 21-year-old K'Mia Simmons and her two children were riding in a car with K'Mia's boyfriend and the father of her children, Parise Lovett, Jr. when a gunman in another car ambushed them in the 1800 block of 22nd Street South.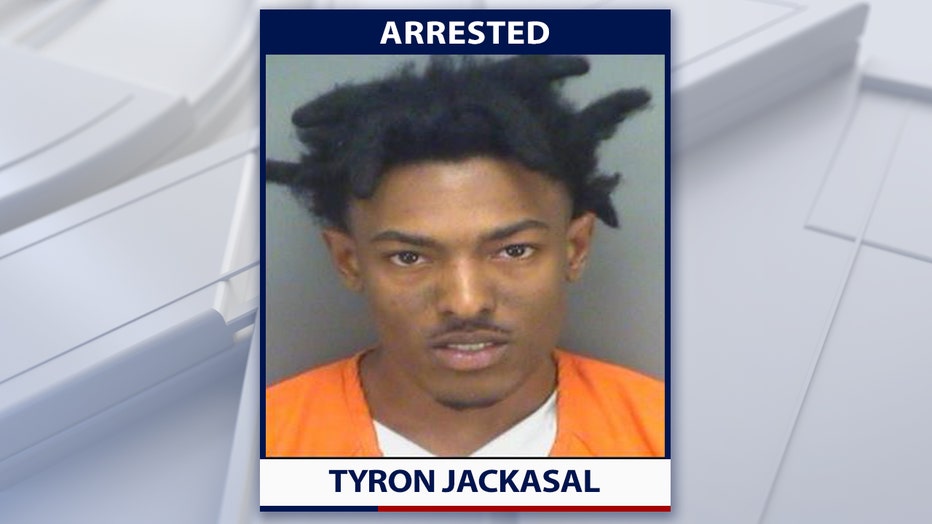 Tyron Jackasal (St. Petersburg Police Department)
Simmons was holding her 1-year-old baby in her arms when she was shot. Her 2-year-old child was in the backseat, where a second bullet barely missed the toddler, St. Petersburg Police Department Chief Anthony Holloway said.
PREVIOUS: Shooter, intended shooting target both sought after young mother killed in front of children
Police said Simmons was not the intended target, but they do believe Jackasal targeted the vehicle she was in and ambushed the car. No one else inside the vehicle was physically hurt.
Detectives said after the shooting, Lovett grabbed the kids and dropped them off at a family member's house, leaving Simmons behind at the scene. He hadn't been heard from until Wednesday, police said, when he came forward and identified Jackasal as the shooter.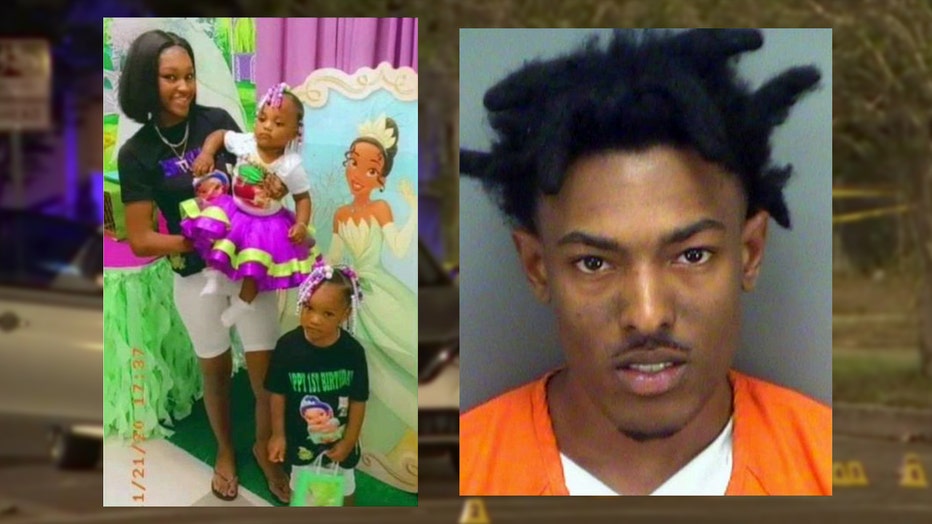 Holloway said the shooting appeared to be over a piece of jewelry.
The victim's family spoke following news of Jackasal's arrest.
"We all know he's a coward because it was over jewelry, that's all my sister's life was worth," Lashawn Laster said Wednesday afternoon. "You actually were going to take this man's life over a necklace, something that can be replaced? You can't replace a life. You could've got another necklace. When are we going to start to value life?"
UPDATES: Get news alerts and updates in the free FOX 13 News app