New video shows Lakeland man attacking Capitol officers on January 6, FBI says
LAKELAND, Fla. - The FBI is renewing its push to capture a Lakeland man they say played a part in the January 6 insurrection at the U.S. Capitol. Investigators say Jonathan Pollock can be seen in new video assaulting multiple police officers.
According to the FBI, he was part of a group who traveled to DC from Lakeland and is charged with assaulting officers with a deadly weapon.
The newly released video shows a man, identified by the FBI as Pollock, dressed in combat fatigues and wearing tactical gloves with knuckle protectors. He is seen tackling an officer and pulling him or her into the angry crowd.
He can also be seen kicking and punching at officers, and at one point stole an officer's riot shield then used it to attack several officers and to try to force his way into the Capitol.
According to a criminal complaint, a coworker says Pollock later bragged about his role in the Capitol riot, showing off pictures of himself during the attack.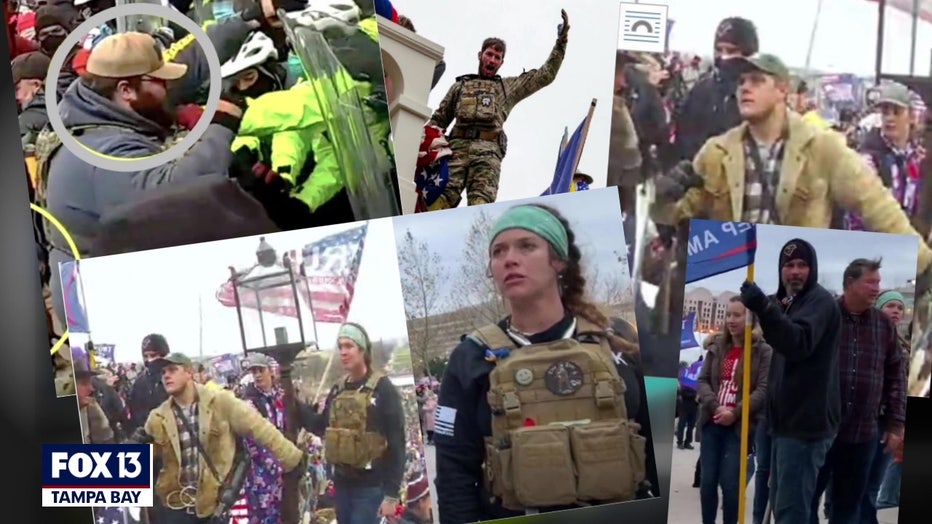 His sister Olivia Pollock and cousin Joshua Doolin were also with him that day. They, too, have been charged with assault on law enforcement and have pleaded not guilty.
PREVIOUS: Images show Lakeland group repeatedly attacking officers during Capitol riot, FBI says
They've already made several court appearances but the FBI says Jonathan Pollock has been on the run since June.
The 21-year-old is described as 5-foot-10 and 160 pounds, with brown hair and a thin, athletic build. The feds say if you've seen him or know where he may be, you can report a tip at 1-800-CALL-FBI or online at tips.fbi.gov.
Over 500 people face charges for their alleged roles in the Capitol Riot and that includes more than 70 Floridians, more than any other state.