No bond for accused would-be serial killer
CLEARWATER, Fla. - Elijah McCray went before a Pinellas County judge Friday afternoon facing felony murder and attempted murder charges. The judge decided he will stay in jail while he awaits his trial.
McCray is accused of shooting a 40-year-old man at the Bayou Courtyard Apartments on 83rd St. North in Seminole. The man was shot several times with a 9mm handgun but survived.
Prosecutors say his next victim, one week later, was not so lucky. Eddie Lee Hoskins was walking his dog, just a few blocks away from the first shooting, when he was shot and killed apparently at random.
Pinellas Sheriff Bob Gualtieri says a citizen's dash-cam video caught the shooting and a dark-colored Lexus speeding away from the crime scene.
Both shootings, they say, were random.
"It's been a long time where average citizens were really in peril and in harm's way because somebody was out shooting people they didn't know about," said Gualtieri. 
PREVIOUS: 'Seminole Heights 2.0' avoided after suspect arrested in 'random' shootings in Seminole, sheriff says
The sheriff says good detective work, coupled with surveillance video, led them to McCray.
When he was questioned by detectives, he allegedly explained why he did it.
"McCray made statements to detectives that he was a contract assassin who worked for the government," Gualtieri continued.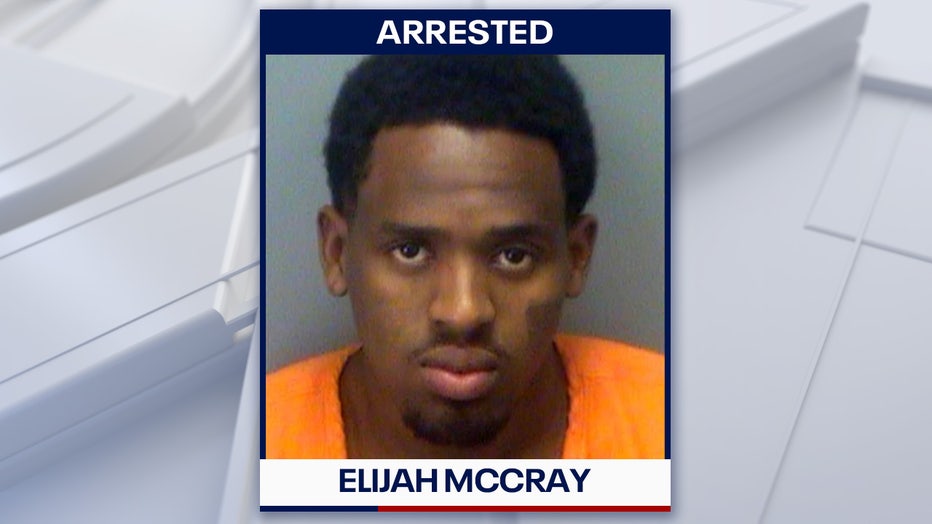 But the sheriff says that's nonsense. If McCray had not been caught, Gualtieri said, he would've been Tampa Bay's next serial killer.
"A murderer is off the streets and we stopped I think what could've been Seminole Heights 2.0," Gualtieri stated. 
The sheriff was referring to what happened in the fall of 2017. During a six-week span in Tampa's Seminole Heights, the community was terrorized by a serial killer. They say he gunned down four innocent people at random.
Howell Trae Donaldson is accused of pulling the trigger. Those murder cases have yet to go to trial in Hillsborough County.
The sheriff is convinced that ugly chapter was about to repeat itself in Pinellas County.
"This was a true public safety nightmare that was ready to unfold," the sheriff added.
At McCray's next court date, he is expected to plead not guilty to the charges.