'Seminole Heights 2.0' avoided after suspect arrested in 'random' shootings in Seminole, sheriff says
SEMINOLE, Fla. - The Pinellas County sheriff says "a true public safety nightmare" has been avoided after the arrest of a suspect who was randomly shooting people in his Seminole neighborhood. 
Pinellas County Sheriff Bob Gualtieri said the circumstances around the shootings remind him of four shooting deaths that terrorized the Seminole Heights community back in 2017.
"It put a knot in my stomach. I saw what was unfolding here and the pathway it was on. And the pathway it was on was terrible," Sheriff Gualtieri said. "This is very much reminiscent of what happened in Seminole Heights…He was going to go out and randomly kill someone."
The first shooting happened Thursday, October 7 just before 10 p.m. Sheriff Gualtieri said the victim, a 40-year-old man, was sitting by a pool at his residence in the Bayou Court Apartments when he saw a person peering around a corner, pointing a 9mm handgun with a laser sight. The man was shot multiple times but survived.
The next shooting happened the night of Wednesday, October 13. A 55-year-old man was found shot dead in the street. The victim, Eddie Lee Hoskins, happened to live in the same apartment complex as the first victim, but deputies believe the connection between the victims is coincidental.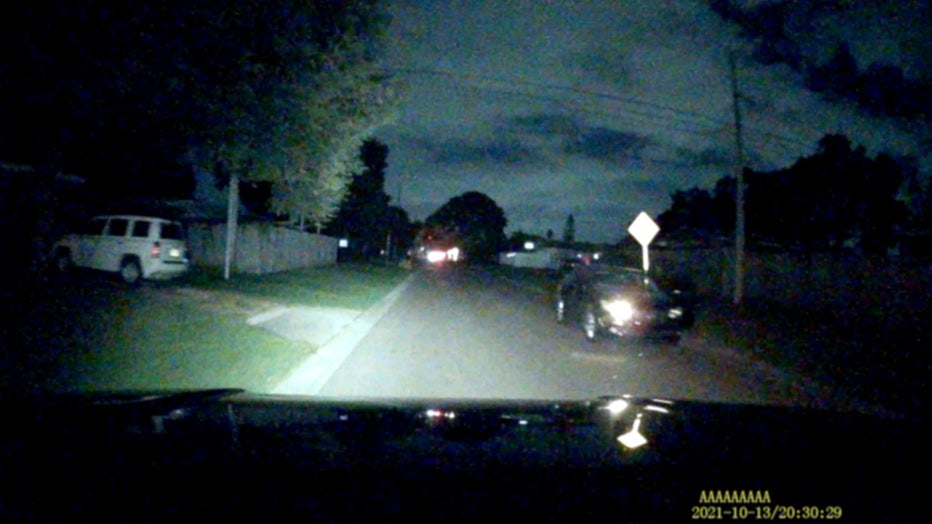 Detectives say this dash-cam video shows the suspect's Lexus, with one light out, leaving the scene of Wednesday's shooting.
Deputies were able to use surveillance videos from the apartment complex at Thursday's shooting, as well as surveillance videos from private residences near Wednesday's shooting, to identify the suspect, 20-year-old Elijah Iziah Dera'us McCray.
The sheriff said McCray has no known relationship with either victim. 
When deputies went to arrest McCray, the sheriff says they found the same kind of gun, including the laser sight, with ammunition matching the kind used in both shootings.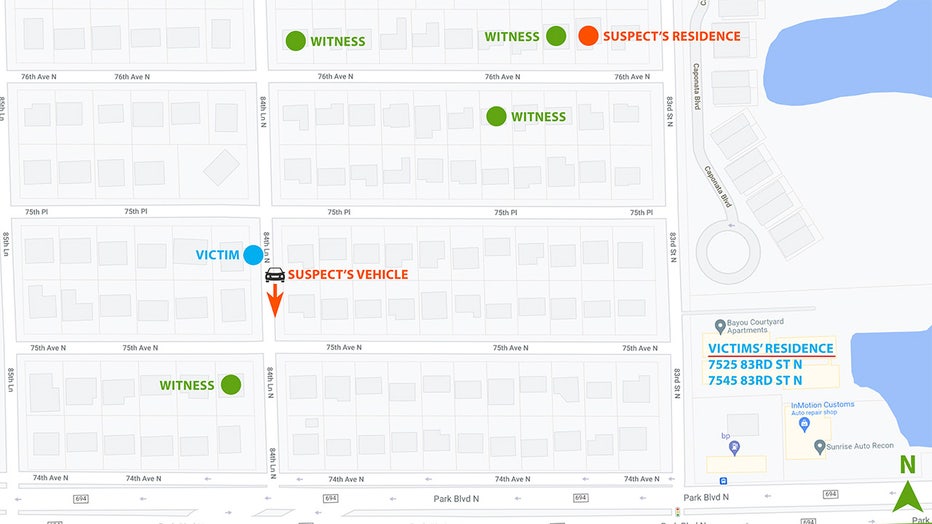 The sheriff's office shared this map of the scenes.
The sheriff said McCray told investigators he was a "contract assassin who worked for the government."
"It put a knot in my gut," the sheriff said about his own feelings on the suspect's statements. "This is the type of person that you're most concerned about that is 'off,' to some degree."
The sheriff said he thinks McCray had been planning his actions, but it was not clear what, if any, further shootings he may have carried out. The sheriff said investigators found used target practice items at his home, where he lived with his cousin and aunt.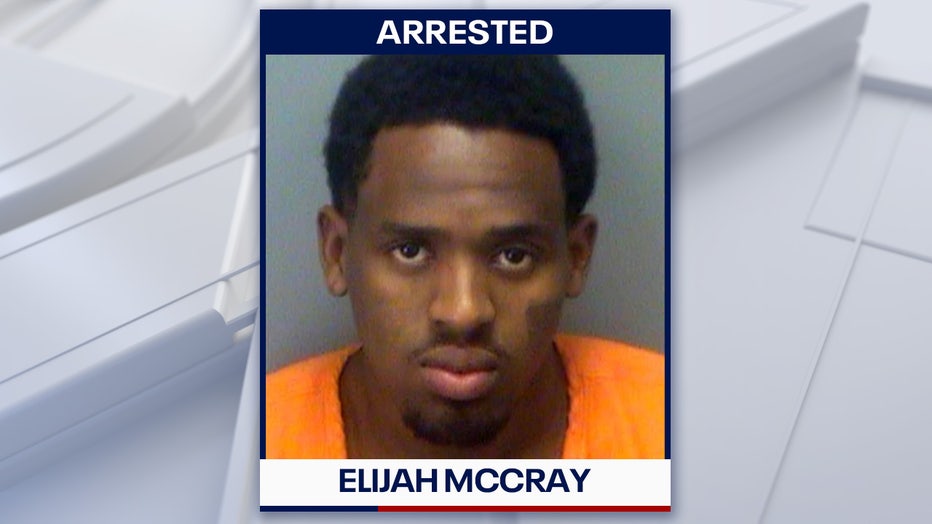 "I can't express strongly enough how thankful we all are that this guy is in custody and we only have one death; the second victim is going to be OK. This could have been a very bad situation," Gualtieri said. "I can tell you that this guy randomly killed a person, tried to kill a second, and was just waiting for more."
The sheriff said McCray's prior criminal history as a juvenile – which includes burglary, loitering, grand theft, assault, and various weapons charges – prevents him from legally carrying a firearm.
McCray has been charged with first-degree attempted murder for Tuesday's shooting and will likely be charged with first-degree murder for Wednesday's shooting.