St. Pete cancels Fourth of July fireworks due to COVID-19
ST. PETERSBURG, Fla. - The city of St. Petersburg is canceling its Fourth of July fireworks to prevent large crowds from gathering due to the coronavirus pandemic.
"Our entire waterfront parks system gets overwhelmed on July 4th. We'll take a break from that this year," Mayor Rick Kriseman tweeted. "Public health and safety is the priority."
The move comes on the heels of Tampa's announcement early Wednesday to cancel the "Boom by the Bay" fireworks display in downtown.
"Many people thought that we would be behind this and the very fact that we're not is going to be disappointing to a lot of people. I think they will understand, but there will be a disappointment because who doesn't love a good firework show," Palm Harbor resident Jacqui Flynn said.
"You have a lot more people staying home who are not traveling this year and that are staying closer to home so they will be doing a lot more backyard firework shows on their own," Galaxy Firework President Sharon Hunnewell-Johnson said.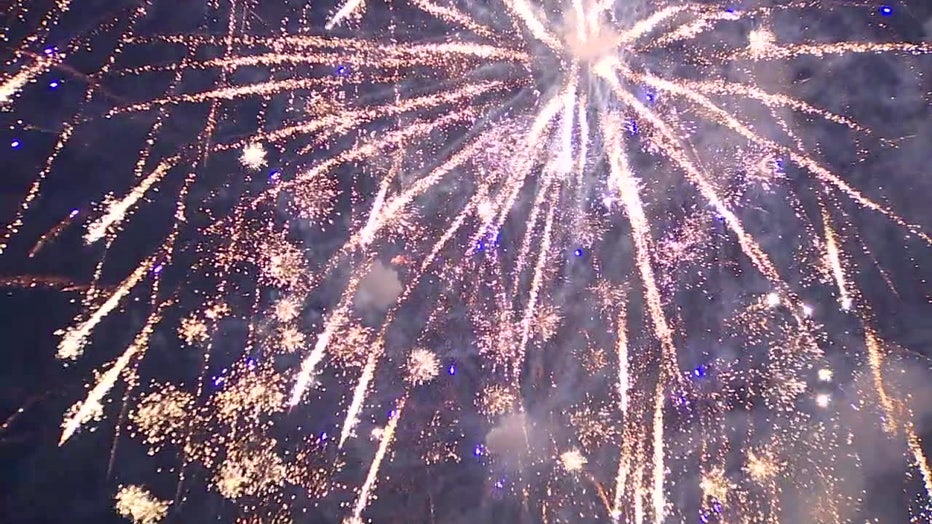 Hunnewell-Johnson with Galaxy Fireworks is preparing for an uptick in sales and she's hoping with each sale it can spark some much-needed joy for families celebrating at home.
"It's very exciting because Fourth of July is a celebration of our independence and this whole thing with the COVID-19 people have been locked up in their homes for 3 months just the fact that we are able to get back out again is a celebration," Hunnewell-Johnson said.
Other cities in the Tampa Bay area have also canceled their Independence Day celebrations due to the pandemic, including Lakeland, Venice and Siesta Key.