State virtual job fair aims to recruit more law enforcement officers from out of state
TAMPA, Fla. - Hillsborough County Deputy Ashley Baker spent six years as an officer in North Carolina, but since she's from Sarasota, she wanted to be closer to home. 
Her first day on the job with the Hillsborough County Sheriff's Office was Wednesday. 
"I don't think anything compares to Florida," Deputy Baker said.
RELATED: Proposal could bring in more money to recruit more law enforcement officers to Florida
Under the state's "Be a Florida Hero" program, she was eligible for a $5,000 bonus as a new officer, a $1,000 for relocating and even $25,000 towards a first home. 
"My husband, and I packed up our kids and relocated and started all over here," said Deputy Baker.
Florida Attorney General Ashley Moody highlighted Deputy Baker's story to plug a virtual job fair for officers around the country. She hopes they'll be enticed also by a political environment where leaders routinely say they "back the blue."
"We want this to be about those answering a call to serve in a way that is bigger than themselves," said Moody.
READ: Road rage shooting on I-4 kills 1, critically injures 1 in Plant City, police say
But it's not always easy to find them.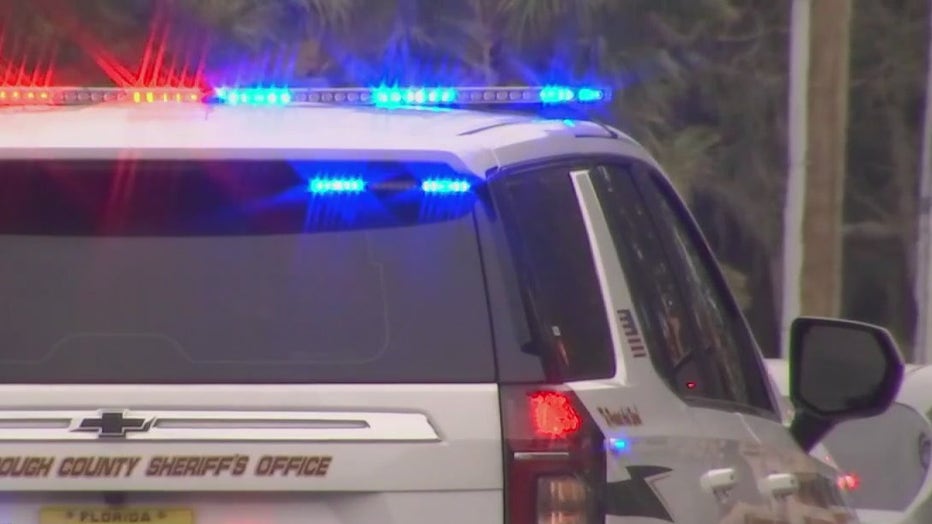 Tampa International Airport's Police Chief Charlie Vazquez says they used to get 30 applicants for each opening. Now it's two or three. 
"While they may qualify to be a police officer, it's just not high enough quality for us," Chief Vazquez said. 
The Hillsborough County Sheriff's Office currently has 66 openings, but get only 134 applications per month – about two for each open position. 
Hernando County Sheriff All Nienhuis says they studied 2,000 applications and found 95% don't meet the basic qualifications. 
MORE: Car thefts on the rise in Florida: 'It's a crime of opportunity'
"It's for the people working in the street, too," said Sheriff Nienhuis. "You want to have somebody next to you that you know is going to do the right thing, and they're going to have that bravery and that empathy."
The state says over the last year, 530 officers moved from other states. One of them is Hillsborough Deputy Nicole Hagenah. 
The Long-Islander worked for the New York City Police Department for six years, but got tired of cold winters. A friend suggested she work in Hillsborough County.
"Seeing palm trees every day in the sunshine and even just the people I've come in contact with have just been so nice and friendly," Deputy Hagenah said. 
The recruitment woes at the Tampa Police Department aren't quite as tight, though. They had 234 applicants, while 167 who were qualified, for only 20 positions.
The Florida Police Chief's Association and the Florida Sheriff's Association is hosting a virtual job taking place on Thursday from 12-3 p.m. Click here for more information.