Stricter library policies to impact children in Hillsborough County
TAMPA, Fla. - The Tampa-Hillsborough Public Library Board is now tasked with restricting access to certain books for kids younger than 18 after county commissioners voted 5-to-2 Wednesday in support of the move.
The vote came two months after Commissioner Michael Owen, a Republican representing District 4, ordered a report from the director of library services, citing concerns over children reading books that deal with sexuality and other mature themes. Owen wanted to know if minors with library cards can check out adult books. He also wanted to find out if minors with cards could take the books from shelves and read them while they are at the library.
During a report to the board Wednesday before the vote, Library Services Director Andrew Breidenbaugh said the short answer to both questions is, "Yes, if left unsupervised by a parent or guardian."
Answering a question about whether parents have an opt-out option for their minor children's library card, Breidenbaugh answered that there is no such option and that it is up to parents to prevent their child from checking out such books.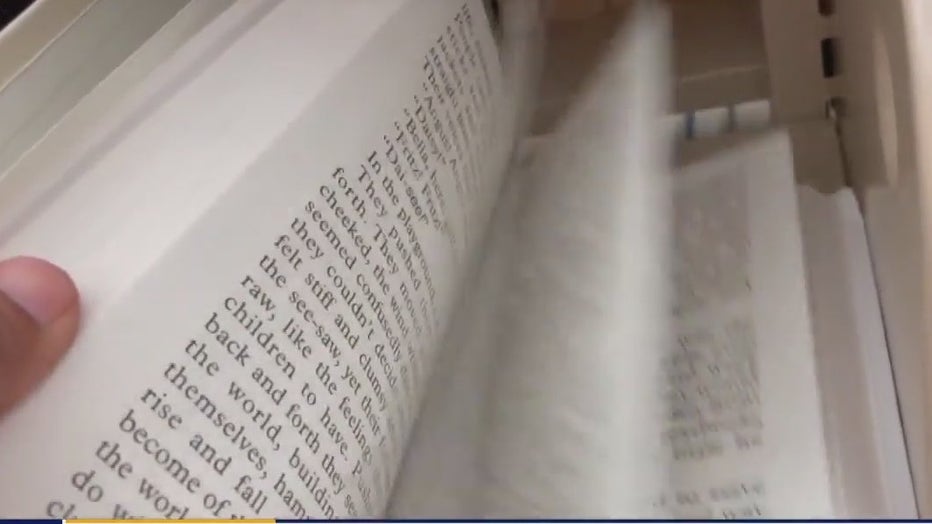 File of someone turning pages of a book. 
Several speakers on Wednesday used the public comment period to criticize the restrictions.
READ: Gov. Ron DeSantis: Florida banning books is a 'nasty' hoax
"I am the proud parent of a child in the trans community, so I'm used to people saying that they are banning things in order to protect my child, when in reality, these tactics are often used to erase the representation of people my child could relate to in person, in books and in media," stated parent Kimberly Cox.
Another parent, Rachel Perez, also weighed in.
"Books teach children to think critically for themselves and to form critical opinions on the world," she told the board. "All I'm seeing with these restrictions is a possible way of depriving them of their human right to knowledge and education."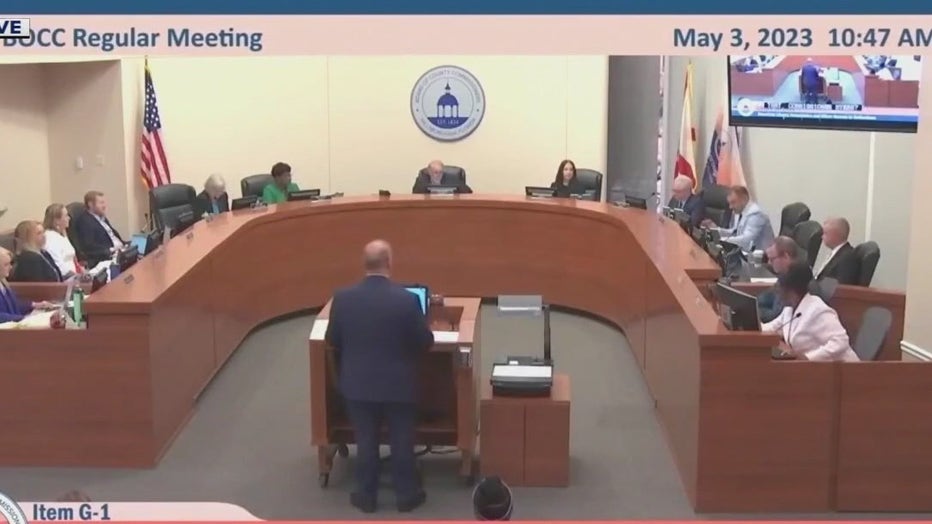 Hillsborough County commissioners. 
As a system-wide policy, the Tampa-Hillsborough County Public Library already prohibits children younger than 12 from being in a public library without parental supervision. It also requires parental approval before a child younger than 17 can register for a library card. Parents can also restrict their children under 17 from borrowing R-rated or unrated video materials.
READ: So-called banned book library opens in St. Pete theater company
Elsewhere in its policy documents, the Library Services Department states that while the library cannot control or monitor all material available on the Internet, it does guard against "providing access to visual depictions which are not constitutionally protected, to protect children from access to visual depictions which are obscene, child pornography, or harmful to minors" as defined in the Children's Internet Protection Act.
The department says in its Access to Electronic Resources policy that parents are responsible for monitoring their own children's use of library materials and electronic resources. "In order to assist parents, the library offers an internet safety training program for children. The safety program teaches children how to safely navigate the Internet and to recognize dangers that may be encountered online."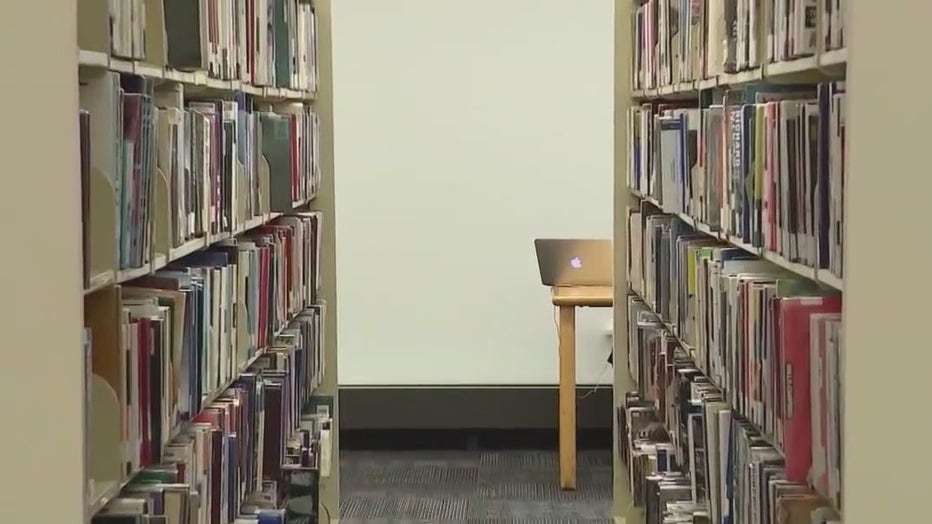 File of stacks in a library.
Children under 17 have to complete the training program before they can access the Internet on library computers. This requirement will only be waived on the request of parents via a signed authorization form. What's more, parents can go online and see which materials their children are checking out.
However, with Wednesday's vote, the commission decided the existing restrictions are not enough.
Library leaders and information technology staff will now be assigned to come up with a plan allowing parents to opt their children out of borrowing or accessing material with mature themes.