Steven Lorenzo case: Confessed killer to learn his fate 2 decades after Seminole Heights double murder
TAMPA, Fla. - For nearly 20 years the families and friends of murder victims Jason Galehouse and Michael Wachholtz have begged for justice, and it looks like their wait may soon be over as confessed killer Steven Lorenzo heads back to a Tampa courtroom to learn his fate. 
After years of mocking the death penalty, court delays, and denial, Lorenzo, who was serving a 200-year federal sentence for drug-related charges stopped fighting the double homicide charges against him and pleaded guilty to torturing and killing Galehouse and Wachholtz in his Seminole Heights home and asked to be sentenced to death. 
Though his shocking confession stunned a courtroom, the victims loved ones say it's long overdue.
The Lives Lost
In December 2003, Jason Galehouse was working at a flower shop while studying interior design at Hillsborough Community College. The 26-year-old had recently moved to Tampa from Sarasota and appeared to have his whole life ahead of him when he vanished.  
According to the Charley Project, Galehouse was a regular at the gay nightclub 2606, which was located in the 2600 block of Armenia Avenue in Tampa. 
In the early morning hours of December 20, 2003, Galehouse went to the club with his roommate. Around 2:45 a.m. he told his roommate that he was leaving with two white men he just met. 
His roommate, who says he did not see the two men, never heard from Galehouse again.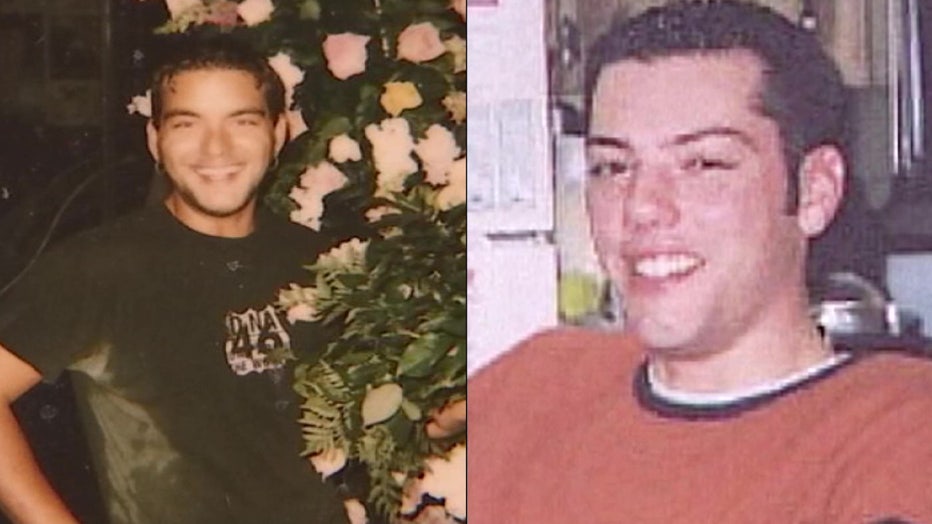 Jason Galehouse and Michael Wachholtz were brutally murdered in 2003. 
Wachholtz disappeared the next night. He was last seen at his Tampa apartment, which was not far from the 2606 nightclub where Galehouse vanished. 
According to the Charley Project, Galehouse and Wachholtz did not know each other, but were members of the same online dating and chat service. They also reportedly frequented gay bars and nightclubs in the Tampa area.
On January 6, 2004, Wachholtz's body was discovered wrapped in a sheet and stuffed in the back of his 1992 Jeep Cherokee SUV in a Town 'N' Country parking lot. Galehouse has never been found. 
The Suspects
In May 2004, an affidavit accused Lorenzo of drugging Galehouse and Wachholtz, sexually abusing the men, and causing their deaths.
According to reports, in November 2005, a jury found Lorenzo guilty of slipping the date-rape drug GHB into the drinks of nine male victims and torturing them at his home.
The seven surviving victims all testified that they met Lorenzo at bars and either lost track of their drinks or had Lorenzo serve them drinks before they lost consciousness.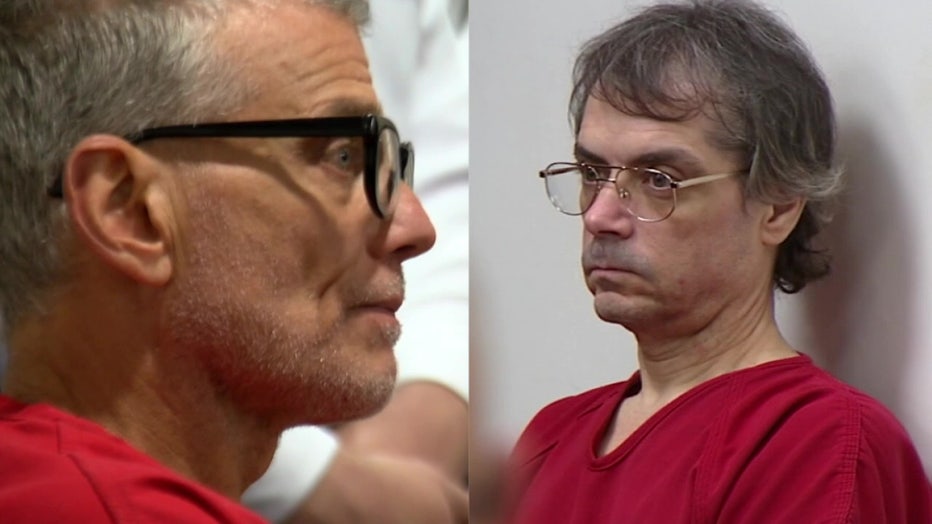 Steven Lorenzo and his co-defendant Scott Schweickert.
The men said they woke up naked and in pain with some having a recollection of bondage or forced sex and others not having any memory at all about what happened. 
Lorenzo's lawyer argued that the acts were consensual, but he was sentenced to the maximum of 200 years in federal prison.
Scott Schweickert, who was named as an accessory after the fact, received 40 years in prison for his role in the crimes.
Murder Charges
Though investigators connected Schweickert and Lorenzo to Galehouse and Wachholtz, the pair wasn't immediately charged with murder. That changed in 2012 when prosecutors accused the men of drugging, torturing, and killing Galehouse and Wachholtz and disposing of their bodies.
In June 2016, Schweickert took a plea deal in the Galehouse and Wachholtz cases. In exchange for pleading guilty, Schweickert was sentenced to life in prison and agreed to testify against Lorenzo.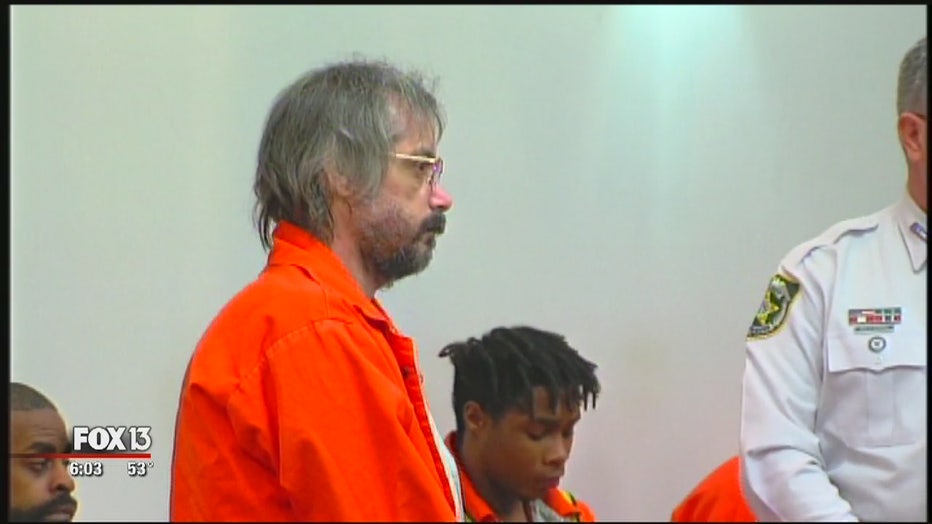 Schweickert took a plea deal in 2016 in exchange for a life sentence and his testimony against Lorenzo. 
The life sentence was on top of the 40 years he was already serving for the GHB-related charges. 
According to the Charley Project, Schweickert admitted he and Lorenzo conspired to meet single gay men, turn them into "sex slaves", and then either kill them or sell them once they became tired of the men.
Schweickert stated he and Lorenzo met Galehouse at 2606 and convinced him to go back to Lorenzo's Seminole Heights home for sex. The pair then killed him together, dismembered his remains with an electric saw, and dumped his body parts in trash bins all over the city. 
Police reportedly found Galehouse's blood on Lorenzo's garage floor, which supports Schweickert's story about the dismemberment. 
According to reports, Schweickert and Lorenzo met Wachholtz at the same club the next night, spiked his drink with GHB, and killed him.
Delayed Justice
Lorenzo took a different approach to the double murder accusations than his co-defendant. 
Instead of confessing to the killings and taking a plea deal, he decided to represent himself and spent more than a decade playing games with the justice system and proclaiming his innocence. 
READ: Accused double murderer Steven Lorenzo once again claims sabotage by prosecutor
Lorenzo repeatedly held up court proceedings by complaining about not getting evidence and accused prosecutors of hiding some of it. 
"The issue is I've got brand-new evidence. Brand-new evidence. I'm telling you, his theory about what happened and my theory about what happened is totally different. There are other people involved," Lorenzo argued in February 2021.
At one point, Lorenzo claimed investigators couldn't find surveillance video from a Ross department store that showed one of the murder victims shopping after he was reported missing.
"This is a death penalty case, and he lost evidence and that's important evidence, exculpatory evidence, and the mother even said that was her son, and she is the closest person to him, she would know," claimed Lorenzo. 
Prosecutor Jay Pruner denied the video showed one of the murder victims. He says a grieving mother was holding out hope her son was still alive but had since changed her mind about who is in the video.
Lorenzo also wanted a judge to hire a videographer to go back to his hometown and interview friends and family about his childhood. Lorenzo's goal was to have the video played for the jury during the trial's penalty phase. He wanted the jury to feel sorry for him and spare his life. 
He also stated that sex tapes found inside his Seminole Heights home should not be used against him, arguing that it was all consensual. 
"You got to be kidding me. Why are they using these? They were all willing participants," argued Lorenzo.
Lorenzo didn't think the sex videos were relevant. 
"Do I want copies of it? No. But if the State is going to use them I want them," requested Lorenzo.
Lorenzo welcomed pandemic-related delays in 2020, but his co-defendant lamented about the hold-up.
In 2020, Schweickert, who had been in federal prison, sat in the Hillsborough County Jail for months waiting to testify against Lorenzo as part of his plea deal, but as COVID-19 spread and closed the courts, he began to lose his patience. 
In a handwritten letter, Schweickert said he was scared he would lose his federal prison job if he didn't go back soon. 
"I had a good job paying between $200 and $250 per month," he wrote. "I am growing more and more frustrated."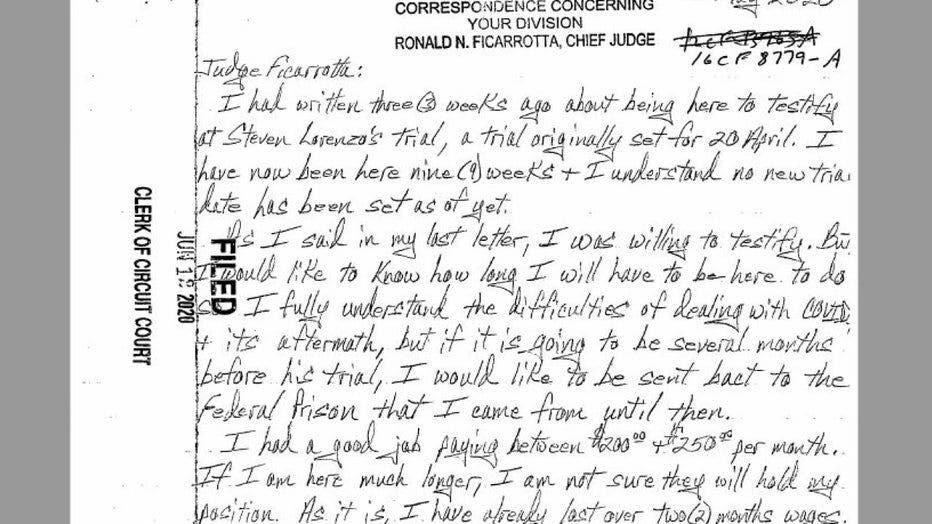 In 2020 Schweickert complained about the pandemic delaying Lorenzo's trial because it put him in the Hillsborough County Jail instead of federal prison. 
Lorenzo had little sympathy for his co-defendant. 
"It's unfortunate what happened with this virus. I know how Mr. Schweickert feels, but everybody's been inconvenienced, everybody," Lorenzo said in July 2020. 
In the end, Schweickert went back to federal prison until a new trial date could be set. 
That became a moot point in December 2022 when Lorenzo made a shocking announcement -- he wanted to plead guilty.
The Confession
Six years after Schweickert cut a deal, and nearly two decades following the brutal murders, Lorenzo stunned a courtroom by pleading guilty to two counts of first-degree murder in the deaths of Galehouse and Wachholtz and asked to be sentenced to death. 
"Everybody is born with a death sentence in this room. Everyone is on death row. We're all going to go some time," Lorenzo said in court.  
Tampa Judge Christopher Sabella said he might get his wish. 
"I will absolutely not hesitate to sentence you to death," the judge said. 
Lorenzo sent a handwritten letter from jail to the 13th Judicial Circuit Court of Hillsborough County before Thanksgiving. In it, he said he wanted to plead guilty, have a judge sentence him to death and waive his right to appeal.
But for more than a decade, Lorenzo denied killing Galehouse and Wachholtz. He even called Florida's death penalty "childish and ridiculous." 
During his plea hearing, Lorenzo claimed that two other men were involved in the crimes, but when the judge asked who they were, Lorenzo had no answer. 
"I don't know their names because after this happened, they split," said Lorenzo. 
Lorenzo also shocked the courtroom when he explained why Galehouse was killed. He said Galehouse was doing drugs with the men. Lorenzo said he agreed to participate in group sex and have it recorded on video. 
He said, at one point, things got rough and out of hand during a sexual encounter with Schweickert. Lorenzo, Schweickert, and the two other men feared Galehouse would go to the police. 
"We realized the kid was probably going to call the police on us, so we had a pow-wow, and we said this kid can't leave, he's going to identify all four of us. So that's why the decision was made," Lorenzo stated.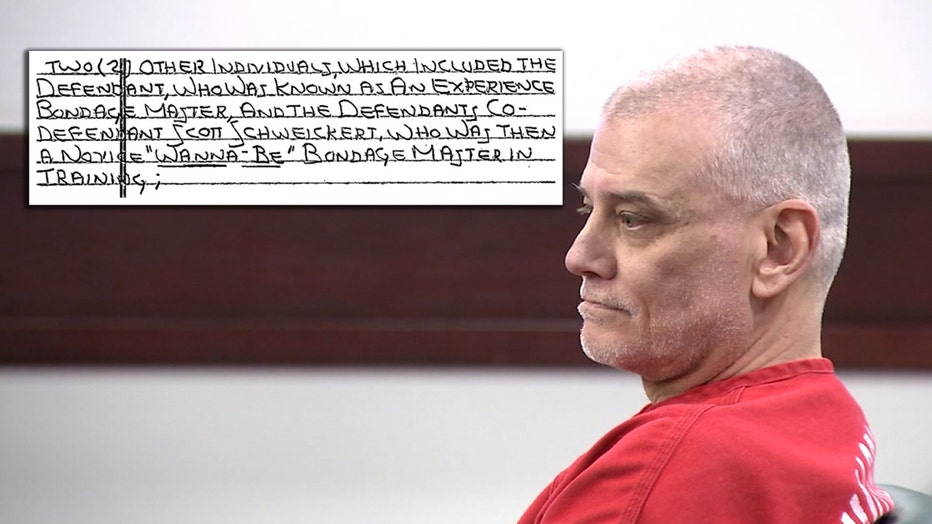 Lorenzo also submitted a 147-page handwritten letter to a judge shortly before Thanksgiving 2022 that describes in graphic detail what happened to both Galehouse and Wachholtz.  
(Content warning: The linked document contains details some readers will find disturbing). 
View the 147-page document here. 
Lorenzo's only explanation of why he had a change of heart was that he believed "the end results will prove to be identical" regardless of a trial.
More Missing Men
There is speculation that Lorenzo may be connected to the disappearances of six other gay men, according to the Charley Project. 
In 1988, David Rhodes and Barry Block disappeared from the apartment they shared together at the Drake Towers in Fort Lauderdale. 
The men vanished on June 22, 1988. Rhodes's cell phone and briefcase were also missing from the couple's home, but reports state that they left the air conditioner on, indicating that they planned to return.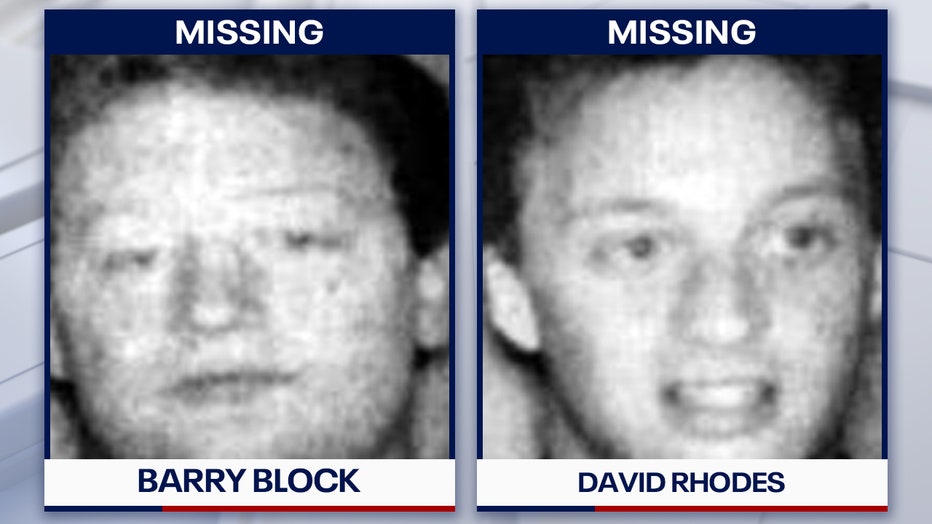 Barry Block and David Rhodes disappeared from a South Florida apartment building in 1988. Images are courtesy of the Charley Project. 
Sixteen years later, Mark Jackson, a 35-year-old marketing executive, who was living at the Drake Towers also disappeared. 
On June 27, 2004, he reportedly went dancing with his friend, John Bass, of North Carolina, at a Hollywood nightclub. Security cameras captured the pair entering the apartment building around 4:15 a.m.
Bass said he went to sleep around 5 a.m. and when he woke up at 11 a.m., the lights and the television were on, but Jackson was gone. He reportedly left a note behind, but the contents have not been revealed. Jackson was never heard from again. 
The Charley Project states that more of Jackson's belongings were still in the apartment, but his wallet, passport and credit cards were gone. The surveillance cameras in the building reportedly malfunctioned about an hour after Jackson and Bass arrived at the building and did not record Jackson leaving later in the morning. 
Jackson's family said it would be unusual for him to leave without his cell phone. Nothing has been charged to his credit cards and no withdrawals have been made from his bank account since he disappeared, but someone checked his emails and listened to his cell phone voicemail messages at 8:40 a.m., almost four hours after he was last seen.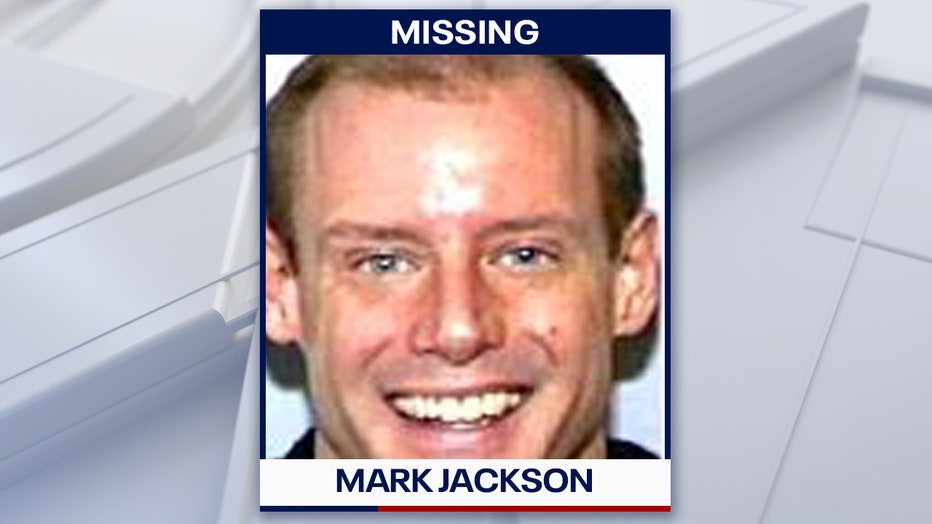 Mark Jackson disappeared from a Fort Lauderdale apartment in 2004. Image is courtesy of the Charley Project. 
Jackson's disappearance is considered suspicious and authorities believe he left his apartment on his own, but something happened to him shortly afterward. 
Bass has not been named a suspect in his disappearance. 
According to the Charley Project, 14 vials of GHB and crystal meth were found inside Jackson's apartment.  
The Charley Project states that all three men who disappeared from the Drake apartments were gay and involved with drugs at the time of their disappearance. However, authorities say the similarities between their disappearances may be coincidental. 
There is some speculation that the men may be linked to Lorenzo because he reportedly lived across the street from the Drake Towers in 1999 and 2000.
Investigators say Lorenzo may also be linked to the disappearance of James Shumaker, a gay man who disappeared on October 20, 1995. He was last seen at the Parthenon Café, which later became The Garage, a bar in the 800 block of Whiting Street in Tampa. He was never heard from again and was reported missing a few days later. He had been dropped off at the bar and his vehicle was found at his home.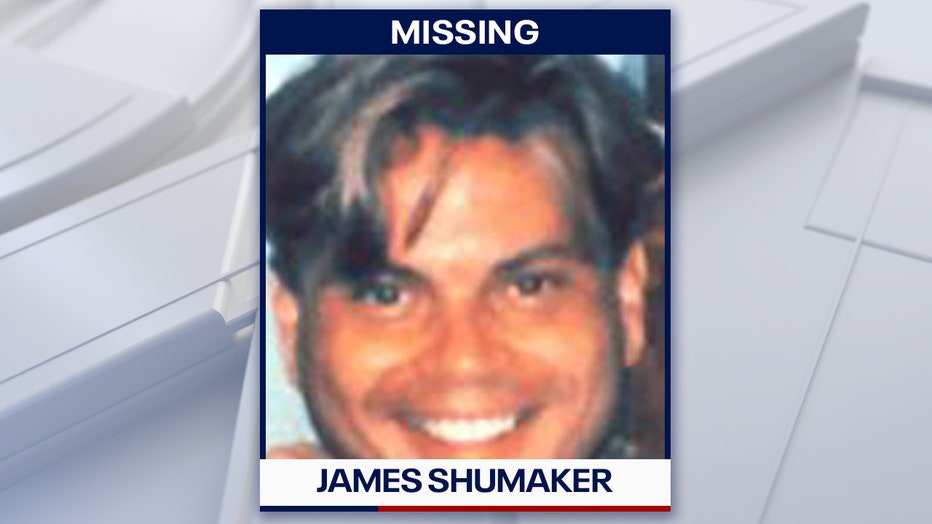 James Shumaker disappeared from a Tampa nightclub in 1995. Image is courtesy of the Charley Project. 
Approximately six years later, Bradley Williams also vanished. Williams was last seen in the 6300 block of south Westshore in Tampa on June 8, 2001. According to reports, he did not show up for work at the post office and was never heard from again. 
According to the Charley Project, Williams was not reported missing for some time because his co-workers assumed he quit, and his family didn't realize anything was wrong until he did not contact them on Father's Day. That's when his mother called the police. 
Police found his personal belongings, including his cell phone and wallet inside his apartment. They also reportedly found his Persian cats, and parakeet starving inside. His car was later found abandoned in the parking lot of a strip mall on Kennedy Blvd., near the gay nightclub Metropolis. It is not clear if he visited the nightclub.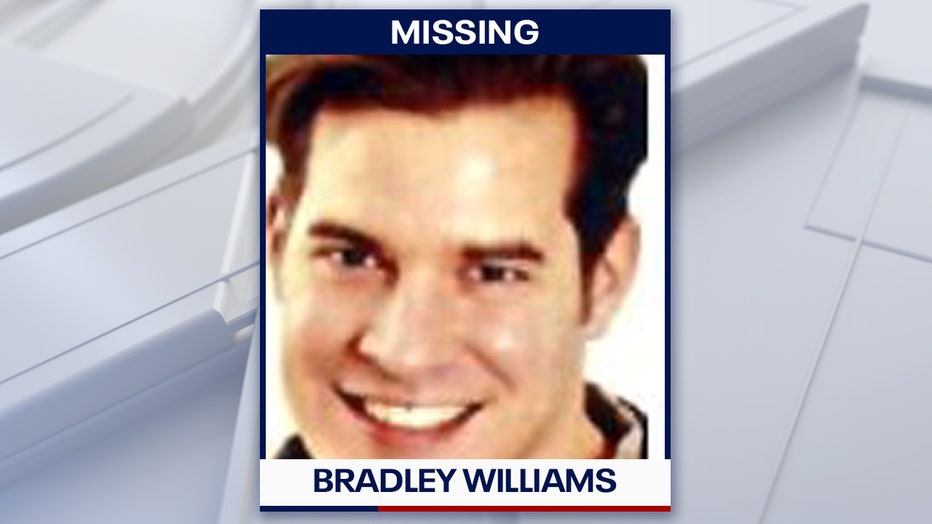 Bradley William vanished from Tampa in 2001. Image is courtesy of the Charley Project. 
Williams reportedly left more than $4,000 in his bank accounts and there hasn't been any activity on them since he disappeared. 
Investigators have also looked into the possibility that Lorenzo may be connected to the disappearance of Mark Thompson, a gay man who vanished from Clearwater five months later. 
Thompson was last seen leaving the Pro Shop Pub in the 800 block of Cleveland Street in downtown Clearwater sometime after midnight on November 1, 2001.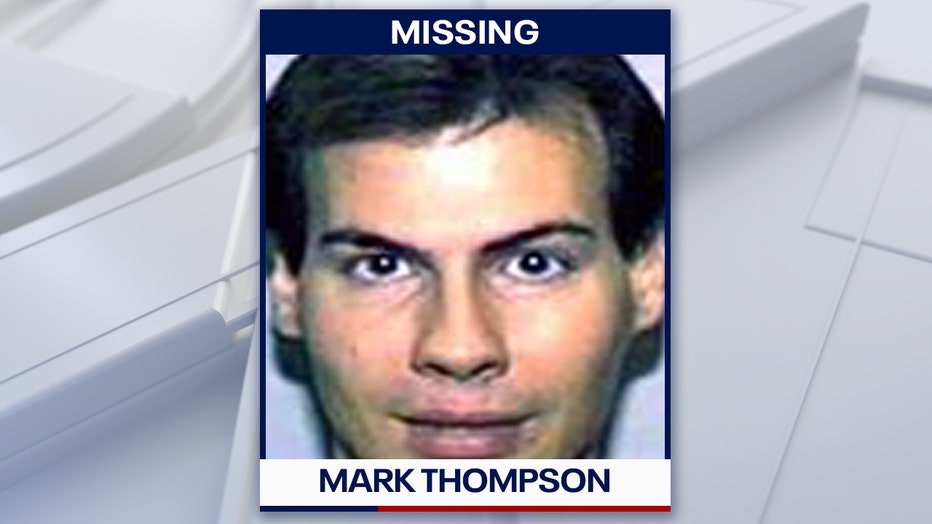 Mark Thompson disappeared from Clearwater in 2001. 
At the time of his disappearance, Thompson lived with his mother in Clearwater, and she reported him missing when he didn't show up for work. 
On November 5, 2001, his pickup truck was found abandoned in Tampa. There were no reported signs of violence in the truck and no indication of Thompson's whereabouts. 
Lorenzo has not been officially linked to any of these missing men. 
According to reports, when Lorenzo confessed to killing Galehouse and Wachholtz, a judge asked him if he killed anyone else and Lorenzo said, "No."  
A Mother's Anguish
Pam Williams, Jason Galehouse's mother, wants Lorenzo's death wish to be granted. 
"He killed Jason and I want him dead. He doesn't deserve to be on this earth. I won't be at rest until I know he's dead," Williams told FOX 13 in a 2017 interview.
She is fighting cancer for the third time and nearly 20 years after her only son was murdered, she wants to finally see justice. 
PREVIOUS: 'I want him dead': Death penalty still on the table for accused double murderer Steven Lorenzo
"I'm getting my own death sentence right now, let alone me waiting on his as my cancer has gone into my bones now," she explained. "I just want my justice before I go, but it doesn't look like I'm going to get it. And here he sits in there just laughing away behind the bars getting away with it."
Galehouse's good friend Tyler Butler has been helping take care of Williams. Years ago, he tracked down a victim of Lorenzo and alerted police when the case grew cold. 
"He actually gave us his statement and told us what happened to him being drugged and tortured and he escaped through a bathroom window," recalled Butler.
Williams says that tip broke the case wide open.
PREVIOUS: 'I want justice before I go': Murder victim's cancer-stricken mom frustrated by accused killer's trial delays
 "Just think, if we hadn't pushed this, he could still be out on the street murdering and cutting up people, so he messed with the wrong person when he messed with my son," said Williams.
"Why 19 years, it's always been my go-to, of questioning why 19 years?" said Butler. "Hearing a lot of the things that Lorenzo had to say today, I was kind of blown away by his gestures and his reactions...he's guilty, and he wants to be put to death — blown away. Nineteen years. Why all of a sudden now?"
Both Williams and Butler have been on a relentless journey for justice that now has one final stop in a Tampa courtroom.
The Sentencing
Nearly 20 years after killing Jason Galehouse and Michael Waccholtz, Steven Lorenzo will learn if he will be sentenced to death for the murders. 
The penalty phase of Lorenzo's case will begin on February 6 and the judge will decide whether to grant his wish for the death penalty or add a life sentence to the 200 years he is already serving in federal prison.    
A mitigation counsel will be appointed for Lorenzo to provide evidence.    
Despite Lorenzo's objection, prosecutors announced they plan to call to the stand, three of Lorenzo's victims who escaped his attack decades ago. 
After the testimony from the state and Lorenzo is over, the judge will hand down his sentence. 
"I'm fine with either one," Lorenzo said in court Friday. "I've already got a life sentence already, so the first one doesn't matter. It's moot. The second one I'm fine with. I'm 65 years old. It doesn't bother me at all."
FOX 13 will stream Lorenzo's sentencing hearing in its entirety.